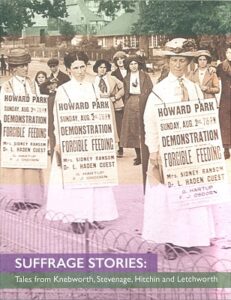 My favourite part of this week was when I helped in the Learning centre in a work shop called 'Traditional toys' on Tuesday and a mono-printing workshop on Thursday. I am thinking of volunteering on these days after my placement is over. I learnt more about how a museum is run as I helped move objects into storage, checked object numbers were in the right place and helped open up each morning. Because of this, I feel that I now have a good understanding of what a career in a museum might look like.

I got a chance to expand my history knowledge this week, as I read a book sold in the museaum called Suffrage stories: Tales from Knebworth, Stevenage, Hitchin and Letchworth. I also learnt more about Queer history as i researched: Margaret Thomas, Henrietta Pilkington and homosexuality in the 19th century. I thoroughly enjoyed learning more about both of these.
27 September @ 11:00 am

-

3:00 pm

27 September @ 11:00 am

-

3:00 pm

29 September @ 10:30 am

-

4:30 pm
Instagram did not return a 200.