Love and Marriage in the Ancient World
13 February @ 7:30 pm

-

8:30 pm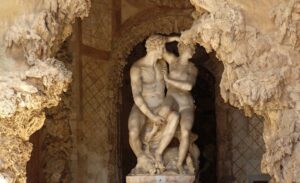 We have a curious view of the Greek and Roman worlds.
On the one hand, we think that the people were 'just like us', with similar social institutions and behaviour, just a few odd religious beliefs.
On the other, we see them as exotic, different and odd in every way.
Yet we know that they wrote love poetry, got married, had affairs, just like people in the 21st century.
How did they really feel about these things?
We'll be taking a look at some of the similarities and some of the differences between the Classical World and our own.
Join our Archaeologist Keith Fitzpatrick-Matthews for a historical perspective on matters of the heart, just in time for Valentine's Day.
Buy tickets online or from the Reception Desk.
27 September @ 11:00 am

-

3:00 pm

27 September @ 11:00 am

-

3:00 pm

29 September @ 10:30 am

-

4:30 pm
Instagram did not return a 200.